CALL FOR ORDER : 425-270-3466

"Over 7 million valves sold worldwide, and counting"
Tested and Granted "Genuine Parts"

A New Way To Change Oil
Tired of busting your knuckles and getting oil all over your hand, and lamenting over frozen drain plugs and stripped threads? Now, there's a revolutionary way to change oil with just a touch of a finger. The Engine Oil Drain Valve made by Fumoto Engineering.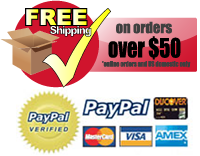 See How Easy is!

Benefits of using Fumoto Engine Oil Drain Valve
One Touch Operation
Reduces Oil Changing Time and Expense
Eliminates Stripped Thread
No More Contact With Hot Oil
No Messy Hands or Clothes
Easy Installation
Over 7 Million valves sold worldwide!
Fumoto Valve Fits any kind of vehicle such as:
Domestic and Import Passenger Cars and Light Trucks
RV's and Motor Homes
Industrial Engines ( Tractors, Generators, etc.)
Heavy Trucks, Buses, Fleets
Marine Engines
Motorcycles
The Fumoto Valve is a quick-release brass ball valve that replaces the standard crankcase oil drain plug. Install this valve and you can drain your engine oil without tools and without mess. Just lift the lever from its locked position and give it a quarter turn to open it. The ball valve design provides a straight flow for efficient drainage and a perfect seal when closed. A small amount of oil may be drawn from the bottom of the pan by opening the valve, making it perfect for oil analysis. For industrial engines, the N-Series valve comes with a hose adapter to drain the oil away from engines.
Technical Spec

Endorsement
The Engine Oil Drain Valve has been tested and granted "Genuine Parts" status by 6 major motor vehicle manufacturers in Japan, including Nissan, Mazda, Mitsubishi, Subaru Isuzu and Komatsu. These approvals were not granted easily and gaining them was a testimony to the quality and durability of Engine Oil Drain Valve. In the United States, the Engine Oil Drain Valve is being installed at the factory level on some of the vehicles/equipment made by Ford, Kohler, Freightliner, Caterpillar, JLG, GEHL, Ingersoll-Rand, Sullair, Toyota, Case, Magnetek, Timberjack, Lincoln Electric, Vermeer, Baldor, Terex, Deutz, Phaser Marine Generator and etc.