EZ OIL DRAIN VALVE makes your oil change easy and clean
OilDrainValve.net is authorized online dealer of EZ Oil Drain Valve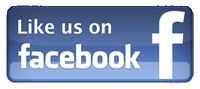 For Cars and Trucks.
Drain oil with a touch of a finger.

- SAVE Time and Expenses
- No MORE Stripped Threads
- No MORE Burned Hands
- No MORE Messy Oil Changes





EZ OIL DRAIN VALVE comes with optional Hose Ends for added convenience. Hose Ends can be attached to the valve, and removed from the valve at any time. Hose Ends are sold separately.

Screw in the Detachable Hose End to connect to a hose.
Convenient for equipment and marine engines.

90 degree Elbow


Ideal for tight area applications. Prevent the hose from kinking.
The Hose End direction is adjustable.

Adapters are available for engines with recessed oil pan. Insert the adapter between the oil pan and the EZ Oil Drain Valve to clear the interference.

Versatile Hose End Options
One of EZ Oil Drain Valve's great featuresis the Removable Hose End, for easy hose connections. The hose ends may be hand screwed and tightened with a small wrench, or removed depending on your application. Choose between the Straight or L-Shaped Hose End options to fit your needs.

Advantages of the EZ Oil Drain Valve
- EASY Operation
- EASY Installation
- Interchangeable Hose End Options (Straight or L-Shaped)
- Versatile Applications
- Removable Hose Ends resolve clearance issues
- Protective End Cap prevents unwanted debris
- Nickel-Plated Body prevents tarnishing
- O-ring provides better seal



Solid Construction
The ball valve design of the EZ Oil Drain Valve allows a straight flow for fast drainage and a flawless seal when locked closed, double- sealed for guaranteed leak proof operation. (See cutaway model below)
The ball valve design of the Engine Oil Drain Valve is being installed at the factory level on some of the major vehicles/equipment manufacturers.